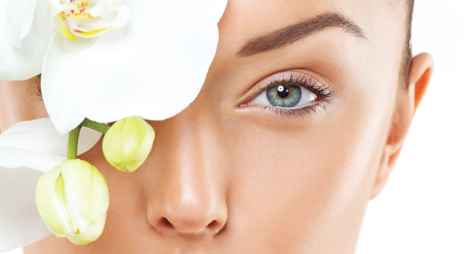 NEW TREATMENT AT THE THREADING BAR
MICROBLADING

Ask your Expert Beautician at The Threading Bar Brighton about microblading. When you've tried every pencil, powder, pigment, expert eyebrow kit and your brows are still sparse or the shape just doesn't look right, microblading is a natural looking semi-permanent solution.
Microblading is a form of eyebrow tattoo artistry where pigment is implanted under your skin with a manual handheld tool instead of a machine. Your Expert Beautician will make small hair-like strokes that mimic a natural eyebrow, and after two sessions, you'll have beautiful, full and shaped eyebrows.
Microblading prices starting £250 for the full treatment.
Patch test required 48 hours before, call for more info.
Botox
1 Area £120
2 Areas £170
3 Areas £220
£30 deposit for the initial consultation
Dermal Fillers

Lip Filler from £199
Marinette (nose to mouth) from £250
Smokers Lines from £199
Vitamin B12 Injections

1 Year Course £230
Profhilo

Special Offer
2 Sessions £500
Threading
Full face £25
Eyebrows £6
Reshape £8
Men eyebrows £9
Upper lip £5
Lower Lip £3
Chin £5
Sides £8
Forehead £7
Neck £6
Tinting
Eyebrows £10
Eyelash £12
Eyebrows and eyelash £20
Eyebrow Shape & Tint £15
Glue &Tint patch test required 48 hours before treatment
Lashes
Strip lashes £15
Cluster lashes £30
Permanent individual lashes £55
Infills permanent from £20
LVL lashes £29
patch test required 48 hours before treatment
Waxing
Full legs £30
Half leg £20
Full arm £18
Half arm £15
Stomach £10
Back or Chest from £20
Hot Wax
Full face wax inc. eyebrows £30
Eyebrows £9
Lip or Chin £7
Underarm £15
Bikini Line £15
Extended Bikini Line £18
Brazilian £25
Hollywood £30
Choose 3 areas and get 10% off!
Makeup
Bridal makeup from £150
Bridal makeup trial £50
Weekend makeup £25
Manicure/pedicure
Standard manicure £20
Standard pedicure £30
Luxury Pedicure £40
File & polish mani/pedi £15
Mani/pedi combo £45
Shellac manicure £27
Shellac pedicure £30
Shellac file& polish £23
Shellac Removal £8
French Polish extra £5
Facials
30 minute refreshing facial - Skin is cleansed tones and moisturised. Leaving the skin feeling refreshed and ready to go. £29
1 hours deep cleansing facial - Hydrating and cleansing treatment which reactivates the skin's natural ability to self moisturise. Skin appears fresher, smoother and soft to touch. For skins of any age that need a boost of hydration. £45
3 step brow treatment - Well groomed brows in just 3 steps:

1. First step we wax and thread the brows to give the shape wanted. Brows are tailored to each individual with measurements.

2. Second step we use a high pigment tint to pick up all the hairs to give a fuller look & can tailor the colour to the client accordingly.

3. Third step we use scissors to trim the eyebrows and get rid of any unruly hairs to create a neat and tidy brow line with higher definition £20
All treatments are availible for block bookings, you get one free treatment when you book five!
Happy Hours Monday & Tuesday from 3pm - 6pm. Get 10% off all treatments
Gift Vouchers available. Give someone special the perfect gift